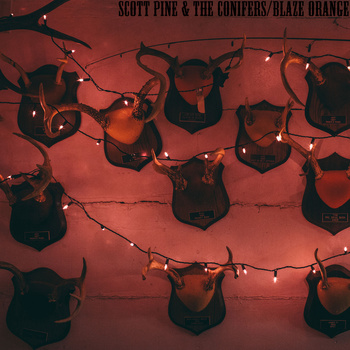 One of my photos from my Blaze Orange Series was recently licensed for use as the cover artwork for the album Blaze Orange by Scott Pine & The Conifers.
You can also listen and buy their music from their website – scottpineandtheconifers.bandcamp.com/album/blaze-orange
Band Biography
Scott Pine and the Conifers were conceived when three high school students discovered Billy Weber's affinity for songwriting during a coffee-house performance at Liberty High School in Pennsylvania, where Billy taught English and Mike DeCrosta (guitar), Zack Biro (drums) and Erik Kelechava (bass) attended. Of the three, Mike had Billy as a teacher and was semi-familiar with his musical interests, having heard his musical take on Wallace Stevens' poem "Thirteen Ways of Looking at a Blackbird" during class. At the coffee-house, Billy performed "Tableau Love" to a delightfully surprised crowd of mostly high-school students, of whom Billy was only a few years their elder. Soon after Billy was invited to play at a handful of local shows and the future Conifers discussed forming a band. In 2008, Scott Pine and the Conifers formed and began performing shows at the Wildflower Café in Bethlehem, PA. Over time the band has evolved from a group of musicians backing up Weber on his slightly quirky but undeniably catchy pop-tunes to a true band which takes part in the composition of each song and can be compared stylistically to Death Cab for Cutie, Wilco and The Killers. The band independently released "Kissing in Brackets" on November 30, 2011.